Libra and Aquarius Love Compatibility in Relationship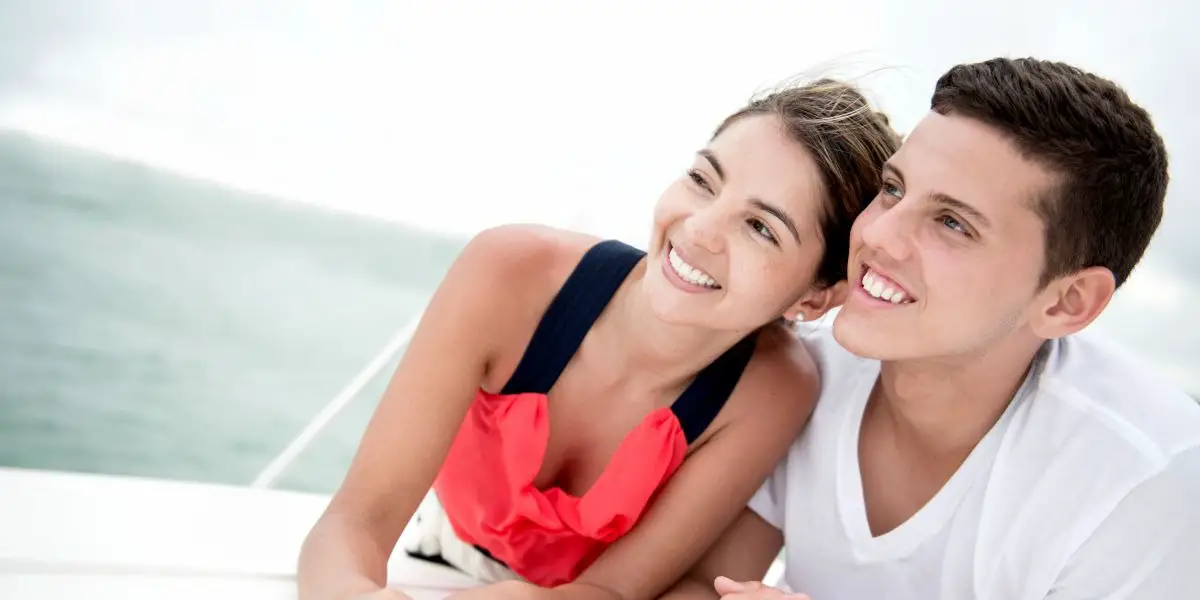 Libra and Aquarius Love Compatibility in Relationship
Libra and Aquarius don't find it easy to find the right partner, and the relationship between these two signs of the zodiac is also tricky. Above all, the ability to express feelings and to allow feelings is a great challenge for both partners. Nevertheless, Libra and Aquarius fit together quite well and with the necessary mutual tolerance there is not too much in the way of a lasting relationship with intimate love. Both only have to observe a few rules when dealing with each other and always leave themselves the necessary freedom. This is especially important for the Aquarius.
The daily love horoscope for Libra and Aquarius
Click here to read the daily love horoscope for Libra with Aquarius:
Love horoscope today zodiac sign Libra with Aquarius
Love Compatability: Libra and Aquarius ?
People with the zodiac sign Aquarius stand for an independent and original personality and show a lot of humor in all situations of life. At first glance, this seems to be a very good addition to the Libra. The Libra, whether Libra woman or Libra man, tends to quickly imagine a partnership and will therefore try to bind the Aquarius to itself, but if it takes too much of his freedom from him, it strikes him into flight in a flash. However, if she succeeds in giving the Aquarius enough space, then this relationship can go well. An Aquarius, and this applies to Aquarius woman and Aquarius man, simply must not be hindered in his development and his free development. If he feels he has enough room to move, he can be a really very good partner for the Libra and this is also reflected in the Libra love compatibility.
The detailed love horoscope for Libra with Aquarius
For both zodiac signs romantic ideas and love in the broadest sense are anything but rational, and because they have no easy access to them, they do not reveal much of their feelings either. A relationship between Libra and Aquarius will certainly be strongly defined by an intellectual exchange that takes place between the two at eye level. The integration and the feeling of deep feelings, on the other hand, will always prove difficult for both, even in a long-term relationship.
Communication and rules help
Libra and Aquarius are both very intelligent people and they know how to use this fact in their relationship to their advantage. A relationship between the two can go well and continue if the Libra manage to keep enough distance from the Aquarius and not to restrict it too much. Both attach importance to cultivated interaction with each other and to see this as the basis for the partnership. It is important that in this partnership both adhere to certain rules of conduct and always strive for good and detailed communication. This makes it possible for this relationship to survive even difficult situations.
The combination is suitable
If both partners abide by certain rules and agreements, Libra and Aquarius will get along very well. Both zodiac signs are very open-minded and therefore these two sociable contemporaries can spend hours talking about everything and anything and making plans how they could improve the world. The two partners also enjoy joint ventures, even if they do not always have one hundred percent the same interests. The Libra is very interested in art and culture, while the Aquarius is more interested in his idealistic visions. This is also reflected in the relationship itself, because here the Aquarius usually sets the goals of the two. The only problem with these zodiac signs is that their feelings come off badly, which always puts a great strain on the relationship.