Sagittarius Love Compatibility: The Love Match & Compatible signs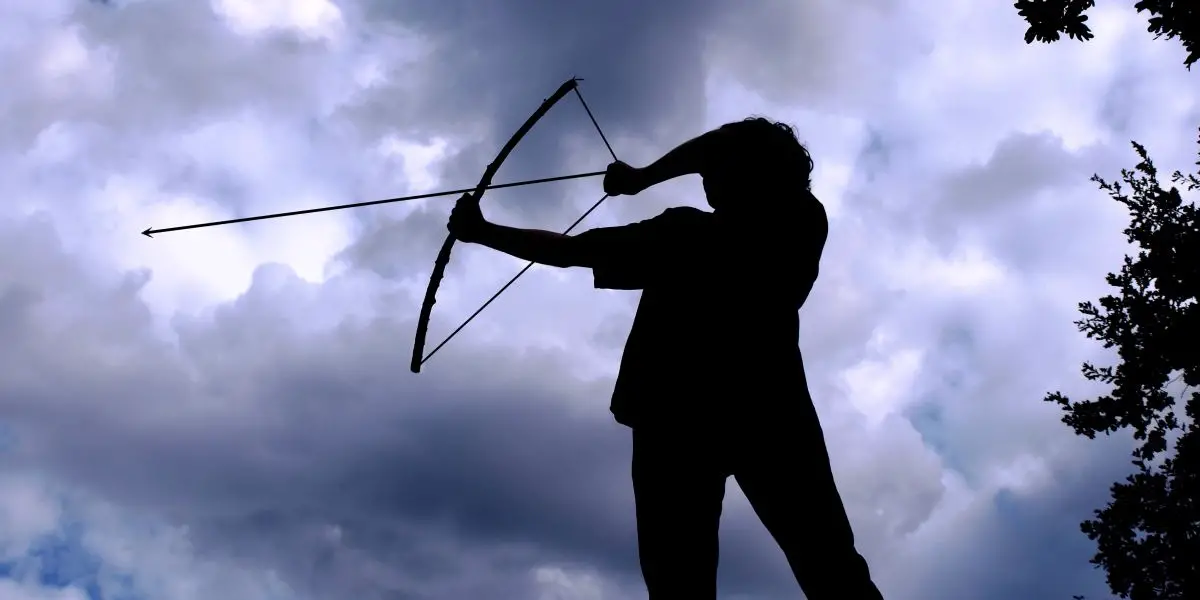 Sagittarius Love Compatibility: The Love Match & Compatible signs
The Sagittarius is a person who storms through life with great speed and power. A relationship and partnership with him are certainly not easy to maintain. Therefore, it is recommended to have a look into the Sagittarius love horoscope when looking for the right partner. A Sagittarius must be given the necessary freedom in a partnership and must not be restricted. He constantly needs new variety and is always on the lookout for new adventures. But not every other zodiac sign is up to this speed and you need energy to be able to stand by your side.
Choose your zodiac sign combination
Conquer a Sagittarius?
You are in love with a Sagittarius man or a Sagittarius woman? Here's how you can conquer them:
-
The Sagittarius in a partnership
When you speak of the zodiac sign Sagittarius, then this is synonymous with the terms spirit of enterprise, openness and also to a large extent a desire for adventure. The Sagittarius is characterized by his unshakable optimism and nothing can get him down. Even in a relationship, the Sagittarius is always driven by new visions and on one side you can experience true heights. If you have a Sagittarius as your partner, you have to give him your freedom and independence, otherwise you will inevitably lose him.
Which mentality does the zodiac sign Sagittarius in the partnership have?
In a relationship and partnership, the Sagittarius also shows a restlessness and a tirelessness that does not always make it easy for the partner. If you choose a Sagittarius as your partner, you can't count on spending the evenings together and cuddly on the couch in front of the TV. Peace and security can be found in an earth sign or a watermark, but not in this fire sign. The Sagittarius is a romantic and also interested in a serious relationship, but he also needs his freedom. Above all, however, the Sagittarius doesn't like to be alone and in a certain way has always needed an audience for himself and that best in the form of a partner.
Routine and boredom are killers
You can have a pleasant and above all exciting relationship with a Sagittarius. However, routine and boredom must never be allowed to return to this partnership, because that would be fatal for the relationship and would mean the end. He just needs his space, and you have to give it to him. However, this is not easy for the partner, because who wants to spend most of the time alone? The Sagittarius therefore needs a partner who loves freedom just as much as he does and who can keep up with the speed of the Sagittarius.
Activities have to be at the top of the agenda
In order to keep a Sagittarius partner happy, you have to be prepared in your relationship for joint ventures, joint adventures and travel to be at the top of the list. A Sagittarius always wants to experience new things and get to know new things. For him and his own mental well-being it is very important that he can constantly broaden his spiritual horizon. It is not easy for a Sagittarius partner to accept his hunting instinct for the opposite sex. A Sagittarius will not avoid flirting, but sees no danger for his own relationship.
The Aries could make it
An ideal partner for the Sagittarius could be found in a person with the zodiac sign Aries. He knows very well how to counter the joke of the Sagittarius and keep up with him. Between these two zodiac signs it will crackle really fast and both can let themselves fall in this relationship. But it will certainly take some time between the two, because this relationship has to grow really. Also a person with the sign Aquarius is a good partner for the Sagittarius. The two signs are on the same wavelength and for both liberties and independence are very important. The most important understanding for a lasting relationship would thus be given.