Virgo and Sagittarius Love Compatibility in Relationship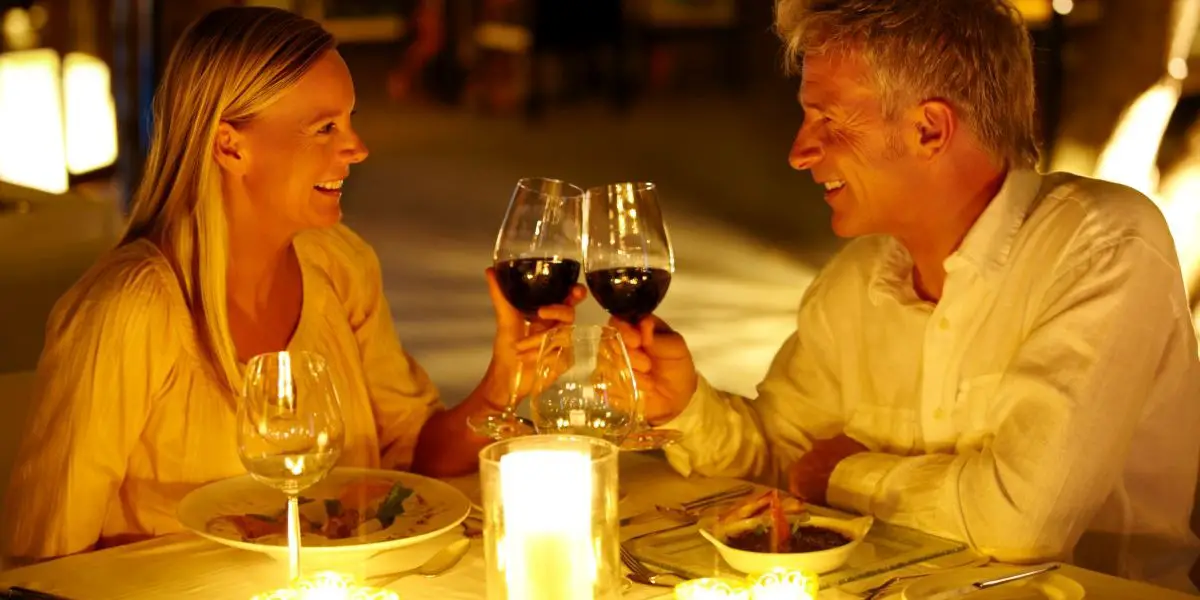 Virgo and Sagittarius Love Compatibility in Relationship
Virgo and Sagittarius cannot exactly be described as a dream couple with regard to a partnership. Although they do have some things in common, the differences in their attitudes to life clearly outweigh each other. This is also quite clear in the Virgo partner horoscope love. In order for the constellation to develop into a good and, above all, lasting relationship, very great tolerance is required from both sides. Virgos, whether man or woman, are reserved and closed, while the Sagittarius Man or Sagittarius Woman are intrepid and go through life with open visors. This is why the conditions for a partnership that should last are certainly not the best. Learn more about the Virgo Love Compatibility and Virgo Love Match in this Relationship Horoscopes.
The daily love horoscope for Virgo and Sagittarius
Click here to read the daily love horoscope for Virgo with Sagittarius:
Love horoscope today zodiac sign Virgo with Sagittarius
Love Compatability: Virgo and Sagittarius ?
Both zodiac signs or rather star signs are connected by a preference for discovering and exploring new things and illuminating worldviews. This commonality also creates a strong attraction between the Virgo and the marksman, which could not see a bad basis for a partnership. Therefore, the question, if it fits between these two signs, can be answered with a yes, provided that both partners are aware that there is a lot of work ahead of them. Both need this world of intellect, that is why they also quickly turn away bored from men who spiritually cannot keep up with them.
The detailed Partner Horoscope for Virgo with Sagittarius
The Virgo is not really a partner for a passionate relationship, because physical love is definitely not her first priority. Both signs of the zodiac find their fulfilment rather in conversations and on the level of intelligence. Virgo and Sagittarius are very versatile and have a correspondingly broad field of interest. But the differences between the two signs are just as pronounced as the similarities between them. Virgos are rather closed and reserved, while the Sagittarius goes through life with openness and directness. A Sagittarius does not know his limits at first go and this will certainly provide a friction in a partnership with a Virgo. What is important in this relationship is that the Virgo takes her Sagittarius partner as he or she is and the Sagittarius learns to accept that his Virgo must think about everything a little longer.
Communication is very helpful
Both signs have very different views on many things and this usually creates a lot of conflict potential in a relationship. However, the Virgo and the Sagittarius are fortunate enough to be able to communicate very well with each other and thus resolve their discrepancies well. Of course, there are also differences that even the best discussion cannot resolve. In that case, it may help to simply remain silent. The Sagittarius can then no longer get excited about the Virgo and she finds no reason to drill any deeper into the conflict.
A marriage can become a problem
For a Virgo, the relationship or partnership must be binding if she has entered into it after a long hesitation. As in other things in life, she would like to have a certain security here as well. But with the subject of marriage she will encounter fierce resistance from the Sagittarius. He in particular, who is always on the lookout for new experiences in life, will find it difficult to give up his independence for a marriage. It takes very deep feelings and maximum persuasiveness to make it palatable. In this case, the Sagittarius will always come across the words "till death do us part", because it will probably be difficult for him to accept that he should renounce the many possibilities available to him until the end of his life. Therefore, the chances for the Virgo to have a lasting relationship with the Sagittarius are not so good.