Taurus and Libra Love Compatibility in Relationship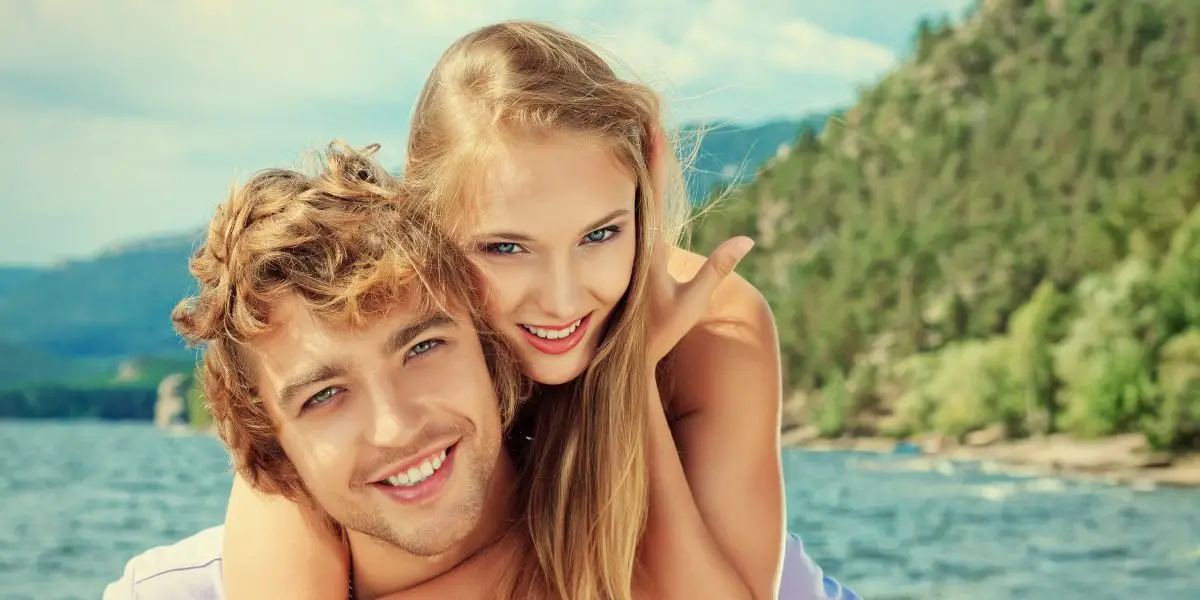 Taurus and Libra Love Compatibility in Relationship
The relationship between Taurus and Libra cannot necessarily be considered optimal, but a lasting partnership between the two is still possible. However, it is important that both are willing to learn from each other and accept the impulses of the partner. The Taurus is very possessive and this can become a problem for a person with the zodiac sign Libra in the long run. The Libra will never be prepared to give up its independence and freedom completely, even in a relationship. Both have to work on this more intensively, whereby the common sense for romance can prove to be a valuable helper here.
The daily love horoscope for Taurus and Libra
Click here to read the daily love horoscope for Taurus with Libra:
Love horoscope today zodiac sign Taurus with Libra
Love Compatability: Taurus and Libra ?
The Taurus' partner horoscope shows that there are quite big differences between Taurus and Libra, which do not make a relationship and partnership impossible, but can nevertheless make it more difficult. So, the conditions are not really perfect between these two partners and therefore they have to move towards each other in some ways. The Libra in particular will always have to make the first step so that the Taurus develops the same understanding of this relationship as its partner over time. For the Libra, beauty counts in life and the Taurus can learn from it that beauty can not only be bought, but can also be experienced and enjoyed in many ways.
The detailed partner horoscope for Taurus with Libra
There are differences between the two characters in this partnership, but they are not as big as you might think at first glance. Both partners like peace and they are always ready to enjoy the pleasures of life. Despite the differences in temperament between them, the two primarily want a true friendship and shared joy in life in their relationship and thus ignite the magic of love for themselves. The Taurus is a person who prefers to be in his home environment and enjoys the company of his friends there. This is not the case with the Libra. She also loves conviviality, but she needs her personal freedom and the public. That's why the Libra always needs undertakings outside the own four walls, but the Taurus simply doesn't have the looseness and flexibility to be able to follow the Libra here. Because of these qualities, one might actually think that these two are not really made for a relationship. But this is not the case, because in the course of time the two learn to appreciate each other and to open themselves to their peculiarities. As a result, they begin to complement each other perfectly and also to get to know true and deep love.
Enjoy in different ways
Both Taurus and Libra want to enjoy life. In order to achieve this, however, both show very different approaches. The Taurus, whether Taurus woman or Taurus man, defines himself more by his possessions, while it is enough for the Libra to enjoy beautiful things. The Taurus wants everything and believes that he can buy everything. With his partner, he doesn't make much of a difference, because he also likes to consider them his property. But there he will always meet resistance with the Libra, because they do not want to give up their freedom and independence completely. The Taurus enjoys his life very differently than his Libra partner. It may well be the case that the Libra enjoys works of art in the museum, while the Taurus prefers to enjoy a good piece of cake in the meantime.
Constructive conflict management
A significant advantage in the relationship between Taurus and Libra is that both deal with conflicts very constructively. In this way, they manage to develop themselves, their relationship and their love and to bring new dynamics into the partnership. However, it is important that both are prepared to compromise and support each other in their development. The relationship between the zodiac signs Taurus and Libra will certainly not be free of conflicts, but this is simply due to the nature and characteristics of the two zodiac signs. Therefore, we cannot say that fits together without ifs and buts, but with their sense of romance these two can simply overcome a crisis more easily.